Birthday Promotion
Happy Birthday from Us!  
On your birthday, enjoy 10% off your total bill when you order from Brinda's Home Delivery. Don't miss this delicious deal!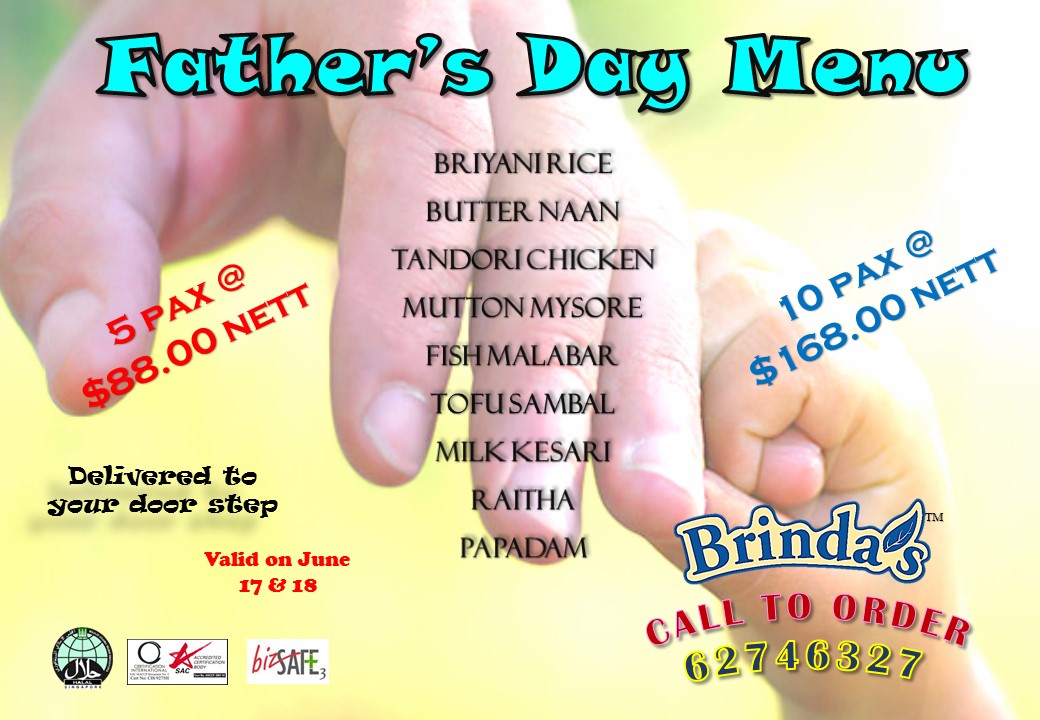 Father's Day Special
Father's Day Special menu for group of 5 or 10 pax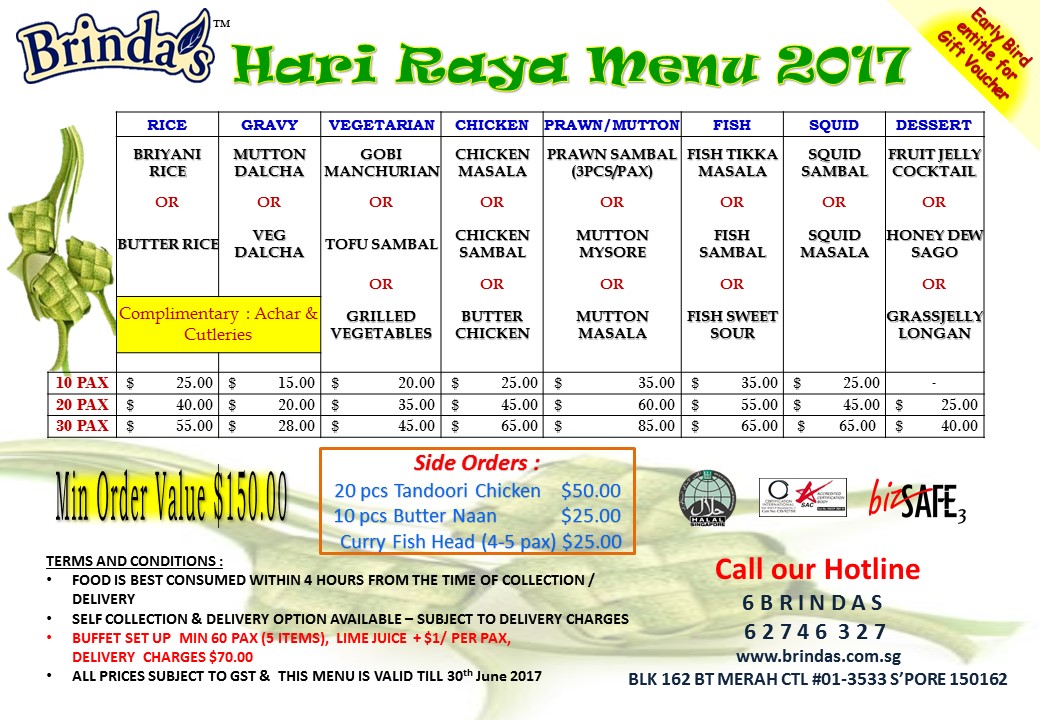 Hari Raya Menu
Brinda's Hari Raya Menu offer's with various combination ....